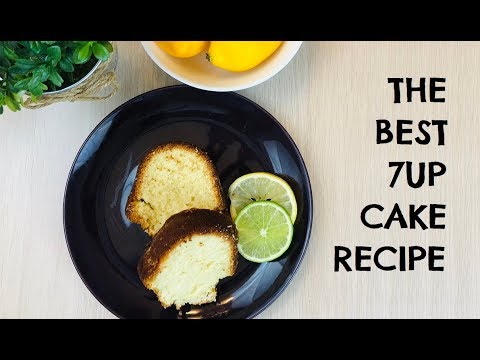 2 sticks margarine
5 eggs
1/2 cup Crisco
1 1/2 tsp lemon extract
3 cup sugar
7 oz 7UP
3 cup flour (sifted)…Flour "must" be sifted to keep the cake fluffy.
Cream margarine and Crisco together
Add sugar and cream well
Add flour alternately with eggs
Add lemon extract
Fold in 7UP – don't beat it to death….this all needs to be done by hand. NO MIXER…
Pour in lightly greased tube cake pan
Bake at 350 degrees for 1.5 hours
DO NOT OPEN OVEN DURING BAKING!!!
LET COOL IN PAN FOR 30 MINUTES!!!! – it will dry out if you don't.
Music by Joakim Karud
Equipment used to make this video
Sony 4K Camcorder
Nikon D5300
Magnus Fluid Head tripod
Video Editing Software