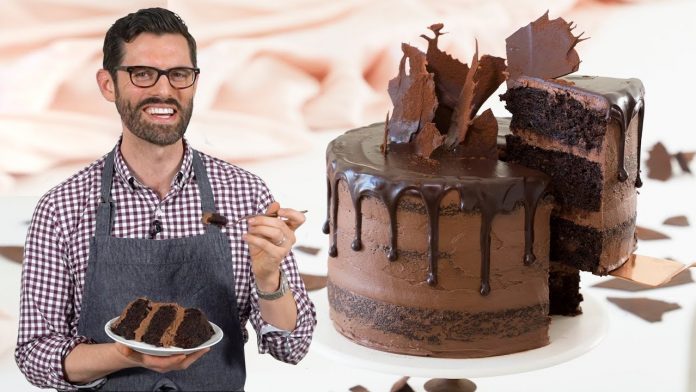 This chocolate zucchine cake is the MOST amazing chocolate cake you could imagine! You would NEVER guess that this insanely moist chocolate cake has zucchini in it! The hidden vegetable really just adds a lot of moisture to the cake without altering the super chocolatey flavor. I can't even tell you how good the whipped chocolate buttercream is. You just have to make this cake. Or you can make regular zucchini bread, up to you I guess. 😂
Full Recipe:
The cake is super-fudgy, full of chocolate chipps and that buttercream is just magical, I think it has JUST the right proportion of cocoa powder, butter, salt and sugar. Would this be one of your favorite zucchini recipes?
Chocolate cake decorating is so fun when you have a few different chocolate textures to play with. I loved how the ganache, shards, cocoa powder and butter cream come together to make this cake look as mouth watering as it tastes!
SUBSCRIBE ►
————————————————————————–
ADD ME ON:
Facebook:
Instagram:
Pinterest:
Website: