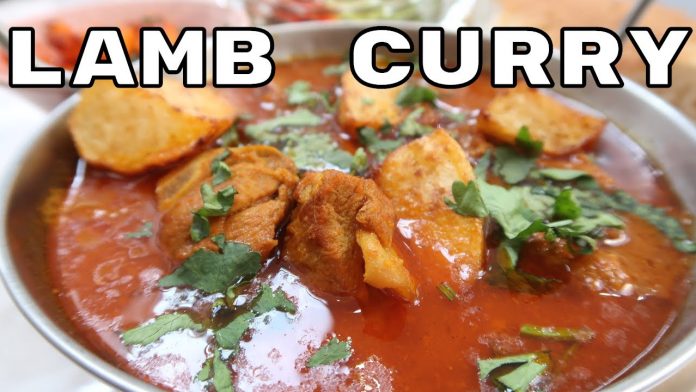 The best Lamb Curry in the world is todays video and guys I promise, whoever you make this for will love forever! Lamb Curry which is also known as Naan Gosht is a very popular favourite at Indian Weddings and its also my childhood favourite! So go ahead and make this soon and enjoy. Dont forget to Share the recipe so other can enjoy also!
The full list of ingredients are below, so get shopping and get cooking the best Lamb Curry in the World!
If you make this I would love to see a pic send or tag me on any of my socials below. Thanks for watching, see you next time!
=====================
WHERE ELSE TO FIND ME
=====================
Facebook:
Instagram:
Twitter:
Website:
SNAPCHAT: cookwithanisa
If you have any questions, please leave a comment below and I will try my best to help you.
Make sure not to miss a single video from Anisa!
Click here to Subscribe:
Ingredients:
500g shoulder meat (Spring Lamb)
2 chopped onions
1 heaped tbls ginger & garlic paste
5 tblsp chopped tomatoes
2 fresh tomatoes chopped.
Salt to taste.
1/4 tsp garam masala.
1 tsp whole cumin
Whole spices
1 tbls tomatoe paste.
1/3 cup oil
1 1/2 tblsp corriander powder
1 heap tsp cumin powder
1/2 tsp tandoori masala
1/2 tsp turmeric powder
1 tsp red chillies
Fresh dhana
================
Help support the channel when shopping on Amazon at no extra cost to you. It would really help me to create more fantastic videos!
Use this link —
My Current Reading:
Jamie Olivers Quick & Easy Food:
SOME OF MY FAVORITE KITCHEN ITEMS!
Jamie Oliver Pestle & Mortar:
Ecooe Glass Teapot:
Nutri Ninja (UK):
Nutri Ninja (US):
Nikon Camera used:
Top Cook Books
Download recipe books from just 99p
================
🔥 Wife, Mum, Sassy, Classy Cooking Queen ❤️
🔥 Local girl with your favourite recipes you've always wanted to cook the super easy way!
Born and raised in Leicester, England and have learnt from the the best Chefs, who have taught me everything from savouries , delicious, tasty mouth watering home made good food, snacks to sweet dishes, desserts and more!
================
Some of my POPULAR recipe videos:
Bread Rolls with Chicken and Cheese
Half Moon Recipe
Samosa Squares Chicken & Piccalilli
How to make Samosas
Chicken Cheese Balls
How to make Spring Rolls:
How to make Pakoras
DISCLAIMER: This video and description contains some affiliate links, which means that if you click on one of the product links, I'll receive a small commission. This help support the channel and allows us to continue to make videos like this. Thank you for the support!