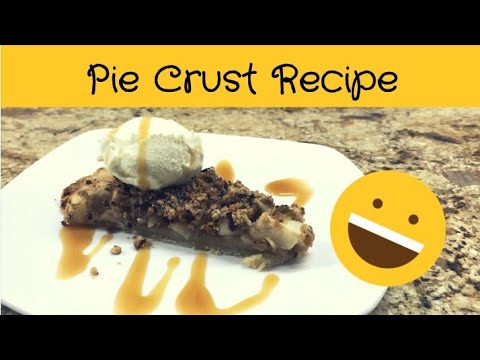 Pies,Pies,Pies everyone loves pies!! But getting that Pie Crust to be flakey and buttery can be a difficult task. So today I showed you an easy Pie Crust recipe that you'll be using in ALL of your pies!!!
Need a pastry blender? Get one here:
Ingredients
2 1/2 Cups All Purpose Flour
1 Tsp Salt
3 Tbsp Sugar
1/2 Cup Butter Flavored Shortening
1 Stick Cold Cubed Butter
1/3 Cup Ice Water
Your favorite Pie fillings and toppings- I used homemade apple spice filling and pecan crumble topping
Method-
In a large bowl whisk together flour, salt, and sugar. Add in your butters. Work the dough with your hands or a pastry tool. Now add in your water and give it a little mix. Dumb your dough onto a FLOURED surface and knead until the dough comes together.Refrigerate for 30 minutes until using.
ENJOY and SUBSCRIBE!!