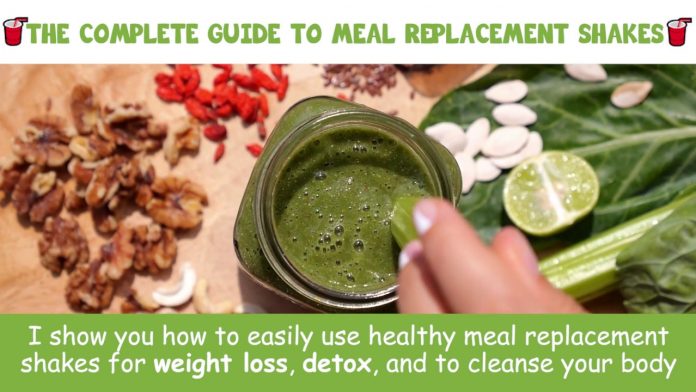 This complete guide shows you everything you need to know about meal replacement shakes and how life changing they can be.
I show you how to easily use meal replacement shakes for weight loss, detox, cleanse, meal replacement shake diet plans, and 50+ delicious and filling meal replacement shake recipes.
I lost 56 pounds in just a few months with meal replacement shakes. I also recovered from debilitating health problems.
I've been drinking healthy meal replacement shakes daily for over 10 years, and for the last 7 years I've been teaching millions of people to get the same results that I got with homemade meal replacement shakes.
Click the link below to get my complete guide to meal replacement shakes.
Resources mentioned in this video
1) Green Thickies Tools
Green Thickies 7 Day Green Smoothie Detox eBook –
80 Green Thickies Recipe eBook –
Delicious Dessert Thickies Recipe eBook –
The Leaf System –
2) This Month's Special Offers
Get a full month's worth of Leaf System meal plans FREE to help you reach your ideal weight in the most nutritionally sound way imaginable:
3) Free Recipe Card
I invented the Green Thickie recipe which is a complete meal green smoothie. This smoothie helped me to drop 56 pounds in 4 months.
Get my new FREE Basic Green Thickies Recipe here:
4) Related Resources You Might Like
I've compiled a list of helpful resources that will help you take things to the next level:
Green Thickies Meal Replacement Shakes Recipes –
20 Green Thickie Fillers: How To Make Smoothies That Keep You Full For Hours –
How I Lost 56 Pounds With The Green Smoothie Diet –
5) Follow Green Thickies Social Media Channels:
I share different content on each platform and I can't wait to connect with you over there.
Please subscribe to Green Thickies YouTube Channel:
Get more recipes and fascinating fruit facts on the Green Thickies blog:
Follow Green Thickies inspirational nutritional facts, greens nutrition and recipes on Instagram:
Follow Green Thickies on Pinterest:
Follow Green Thickieson Facebook:
If you enjoyed this video, The Essential Guide To Meal Replacement Shakes please let me know your thoughts in the comments.