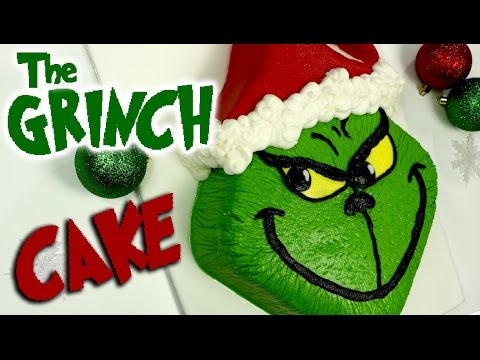 JORD GIVEAWAY ENTER TO WIN:
More Christmas Desserts You'll LOVE –
SUBSCRIBE HERE:
Check out all the tools and Ingredients you'll need to make this cake here:
Giveaway Details:
End Date: 12/23/16
Grand Prize: $180.00 store credit – Free Shipping – Free Sizing
Participation Prize: $50.00 store credit
Open Internationally
All Gift Codes will expire on 3/31/17
JORD GIVEAWAY ENTER TO WIN:
Instant $25.00 off coupon for everyone: yt81433
The winner will be randomly selected on 12/23/16 at 11:59 PM and notified moments later via email. Those who did not win will also be notified via email. Coupon expires 12/23/16. Good luck to everyone and thanks again to JORD for working with me on this video! Merry Christmas!
This week we are turning my all time favourite Christmas movie into CAKE! The Grinch who stole Christmas! I love this movie and all of its versions, especially the last one. Christmas isn't Christmas without watching The Grinch while wrapping up gifts for my family & friends.
I decided to make this cake the easy way! Instead of carving a complicated design we are simply using square cakes to shape the Grinch and his Santa hat! This cake is done all in buttercream icing, no fondant here!
FOLLOW ME:
Instagram- www.instagram.com/theicingartist.laurie
Facebook-
Twitter- www.twitter.com/theicingartist
Pintrest- www.pintrest.com/theicingartist
Website- www.theicingartist.com
Useful links!
Vanilla pound cake recipe-
Buttercream Icing/frosting recipe-
Buttercream icing step by step video-
How to cover a cake in fondant video-
How to smooth ice a perfect buttercream cake video-
Vanilla Pound Cake Ingredients:
-box white cake mix
-1cup all-purpose flour
-1 cup granulated sugar
-3/4 tsp salt
-1 1/3 cup water
-1/8 cup vegetable oil
-2 tsp vanilla
-1 cup sour cream
-4 egg whites
Buttercream Icing Ingredients:
-1 cup butter (room temperature)
-1 tbs vanilla
-4 cups of icing sugar
-1/4 cup water
For detailed recipes go to
#NoCakeLimits
I love seeing pictures of your cakes and creations! Tag me on social media @theicingartist.laurie or email me at theicingartist@hotmail.com
Nicolai Heidlas Music – Drive
'DRIVE' – Fresh Upbeat Pop Background Music by Nicolai Heidlas Music is licensed under a Creative Commons License.
Nicolai Heidlas Music – Sunny Afternoon
Sunny Afternoon – Upbeat Ukulele Background Music by Nicolai Heidlas Music is licensed under a Creative Commons License.