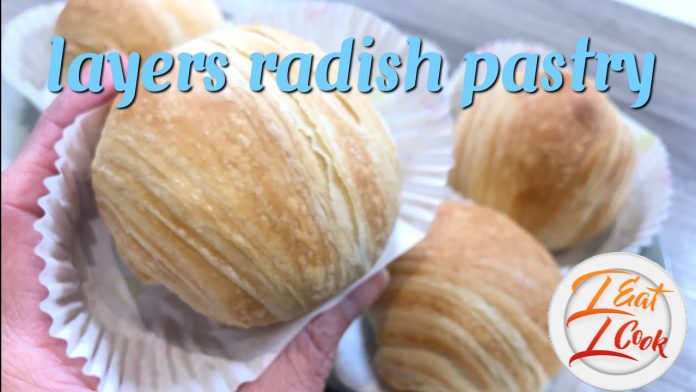 This savoury pastry is one of my favourite when I go to dim sum place.
The pastry is flaky and soft, and the filling is sweet , savoury with the dry shrimp flavour.
Recipe yield for 8 pieces
Layers Radish pastry
Ingredients
1 kg radish/daikon
1 tablespoon dry shrimp
5 garlic cloves
To make pastry dough :
WATER DOUGH :
130 grams all purpose flour
1/4 teaspoon baking powder
2 teaspoon sugar
1/2 teaspoon salt
1/4 cup oil
1/4 cup water
OIL DOUGH :
110 grams all purpose flour
1/4 cup oil
Thank you for watching and don't forget to subscribe to join me in my next recipe.
I eat I cook