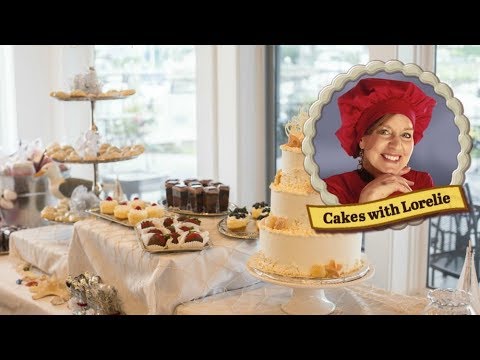 Thinking of starting a cake business? You're going to need great recipes and some tips from an expert to get started. My tried and true recipes will assure that you get rave reviews with every cake you create. I've been in the cake business for over 30 years. I can help. Whether you are already an established bakery or a home based baker, my book Wedding Cakes With Lorelie Step by Step will help you learn how to make tiered cakes for all occasions, with the best wedding cake recipes from scratch. My Books page at the website
Link to Wedding Cakes with Lorelie Step by Step paperback book and kindle book on Amazon
In this video you will see a fun wedding cake delivery to Manhattan.
**Claim your FREE copy of Lorelie's "Top Five Buttercream Recipes" at this link
**Click Link Below to SUBSCRIBE to More of Lorelie's Delicious Recipe and Cake Decorating Videos
**Learn how to bake and decorate amazing wedding cakes from scratch with Lorelie
Enjoy the video? Please Share This Video With Your Friends and Leave your comments and questions below.
Lorelie Carvey
Baking and Cake Decorating Consultant
Wedding Cakes For You
**Facebook
**Pinterest
**Instagram
———————————————————————————————–
Thinking of starting a cake business with Lorelie