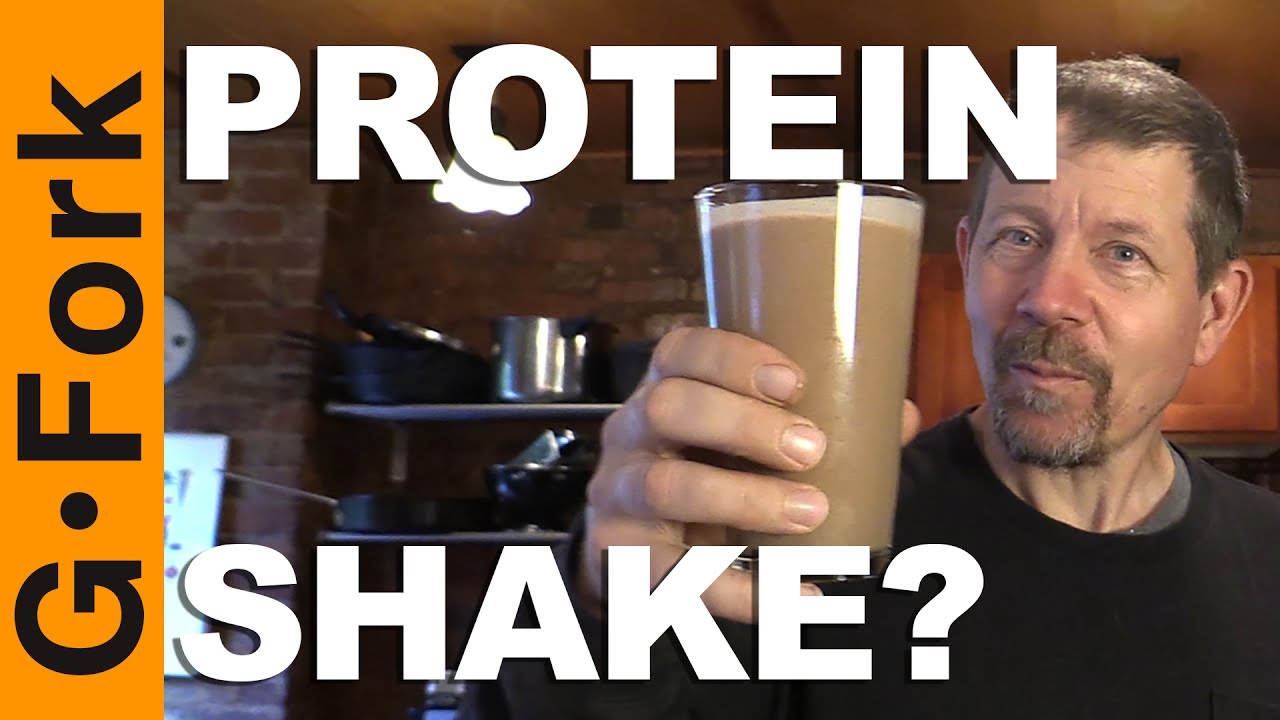 I started drinking a protein shake for breakfast to help lose weight. Here is an easy recipe for the chocolate shake I drink. This shake helps with weight loss by making me feel full and not want to snack after breakfast.
This protein shake recipe was given to me by a friend, I don't know who originally created this. If you do, please let me know so I can credit them. I am not a dietician, or a diet expert, your results may be different!
Simple protein shake recipe:
1 cup unsweetened almond milk, soy milk, or coconut milk.
1 banana (frozen if you like)
1 scoop chocolate protein powder, here is the one I use:
2 tablespoons peanut butter
1 tablespoon cocoa
1 teaspoon cinnamon
Put all the ingredients into a blender, this is the one I like:
Spin till its mixed together.
Subscribe here:
Support GardenFork while shopping on Amazon, start here:
Get our Email News:
iTunes GF Radio podcast:
Twitter:
Facebook:
Google+:
Pinterest:
Instagram:
More great DIY, Cooking, Gardening, Home Improvement, Urban Homesteading videos and info on our site:
Amazon and some other links are affiliate links, we get a small finder's fee for referring purchasers to their sites. Its part of how we pay for producing GardenFork
Produced by GardenFork Media LLC ©2015 all rights reserved
All embeds must live link to www.GardenFork.TV or www.YouTube.com/GardenFork
No Editorial Excerpts without permission, Violators agree to pay $5,000 per second + $10 per view + all collections & lawyers fees. In other words, ask first, we will probably say yes. Email: eric@gardenfork.tv
GardenFork Media LLC
PO Box 130
Colebrook, CT 06021
Music: Happy Hour, Composed by Dale Herr (ASCAP) , Toast Factory Publishing (ASCAP) Recording Licensed from the UniqueTracks Production Music Library Inc.