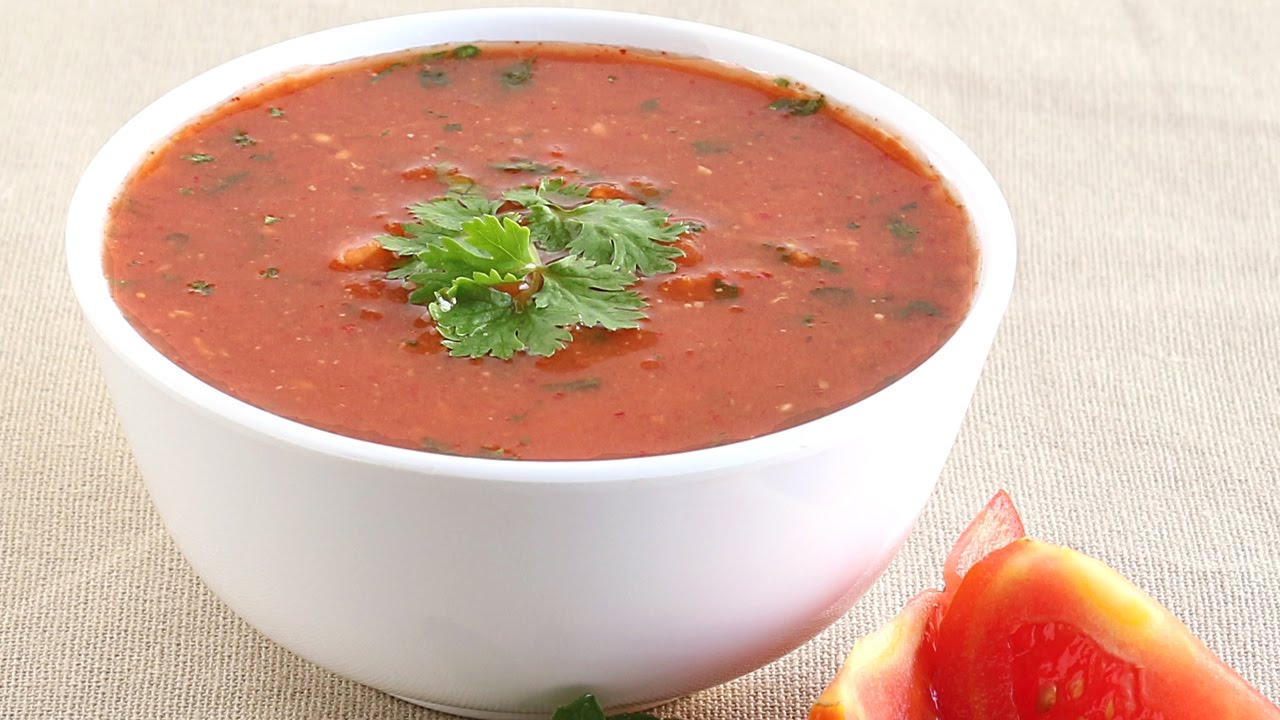 Tomato gojju is a simple, but tasty and healthy food. It is easy to make this dish. This gojju is one of the few dishes that can be prepared in less than ten minutes.
===============
Visit for detailed step-by-step cooking instructions, notes and tips.
===============
For rice, pongal and items like chapati, tomato gojju has an excellent fit. You can adjust the thickness of this food to use it as a saaru, rasam or side dish.
—–
TIP: Make the tomato gojju thicker to use it as a side dish for items like chapati or dosa.
—–
Tomato gojju scores more marks in the health exam because the tomato gojju recipe does not require any oil. The taste and health weight of this food should make you keen to know how to make tomato gojju.
Another feather in the cap of the tomato gojju recipe is it needs only a few ingredients and these too are the same you use in everyday cooking. The item that stands first in the ingredients list is tomato.
Tomato, a common vegetable, is said to be a storehouse of medicinal values.
—–
Health Benefits of Tomatoes
For more info on the health benefits of tomatoes, visit:
—–
Let tomato gojju be always on the back of your mind, when you do not have
the time or interest to make a regular sambar.
===============
Visit for detailed step-by-step cooking instructions, notes and tips.
===============
—–
Sambar Powder
Step-by-step instructions to make sambar powder at home:
—–
—–
Tomato Curry
Step-by-step instructions to make tomato curry:
—–
—–
Soft Chapati
Step-by-step instructions to make soft chapati:
—–