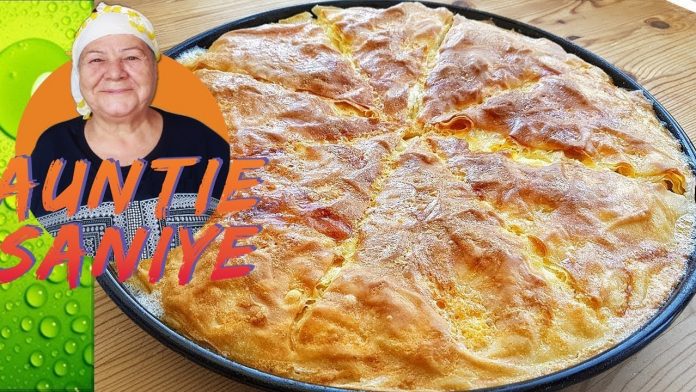 Auntie Saniye is sharing a recipe for the most appetising and by far the most favourite pastry of Turkish cuisine: Water borek with cheese filling. It is definitely a must try!
INGREDIENTS:
5 cups of flour
6 eggs
3 tablespoons of oil
Some water
300 grams of feta cheese
150 grams of butter
Some salt
The most delicious Turkish recipes. Please do not forget to SUBSCRIBE to be notified of our new videos.
Instagram:  Facebook: