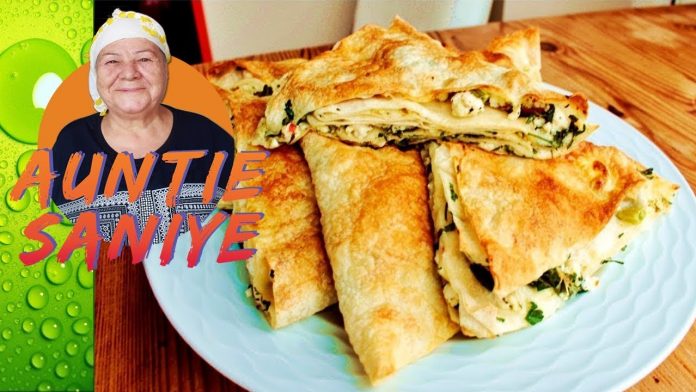 Auntie Saniye is sharing a delicious pastry recipe with us today. We hope you enjoy it.
INGREDIENTS:
Ricotta cheese, shy of one cup
2 rolls of phyllo sheets
For the sauce:
1 egg
1 cup of milk
3 thinly chopped spring onion
30g of chopped parsley
2 tablespoons of olive oil
1 teaspoon of dried mint
Half a teaspoon of hot pepper flakes
Half a teaspoon of cumin
The most delicious Turkish recipes. Please do not forget to SUBSCRIBE to be notified of our new videos.
Instagram:  Facebook: