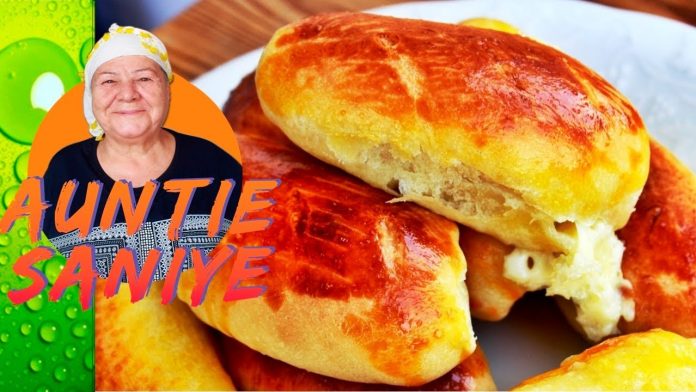 Auntie Saniye is sharing a recipe for the most delicious soft pastry with cheese today. Hope you enjoy it!
INGREDIENTS:
100ml of cooking oil
100ml of milk
100ml of water
As much flour as needed
Some salt
1 bowl of crumbly cheese
1 1/2 tablespoons of granulated sugar
1 dessertspoon of dry yeast
2 eggs
2 egg yolks to brush on top
The most delicious Turkish recipes. Please do not forget to SUBSCRIBE to be notified of our new videos.
Instagram:  Facebook: