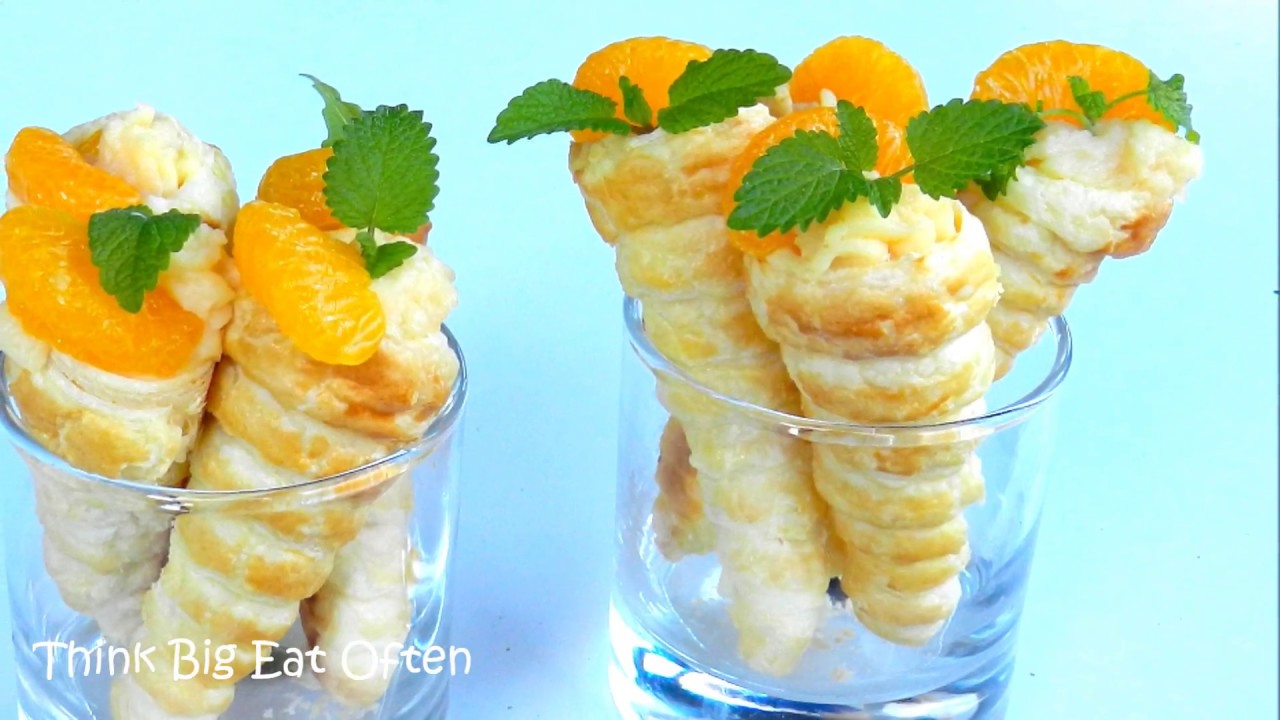 Vanilla Cream Horn Pastry Easy Party Food garnish with mandarins and mint leaves. The size is ideal for party or finger food and easy to handle too. For the vanilla cream filling I shared in other video. The garnish is optional.
Please subscribe my channel :
New videos every week. Thank you for subscribe, I appreciated !
YouTube channel page :
Ingredients :
275g (25×38 cm) Puff pastry
1 egg for egg wash (you won't use it all)
Vanilla cream filling (recipe in the link below)
Mandarins and mint leaves for garnish (optional)
Butter to grease the metal cones
Oven at 200°C bake for 15 – 20 minutes or until golden and crisp.
If you find that your pastry still slightly moist in the inside after you remove the metal cones, please put back in the oven without the metal cones for a few minutes until dry and crisp. Keep watching the exterior in case getting too brown.
You will need :
Cone metal mold/form or DIY from foil
Cutter/knife
Baking tray
Parchment paper
Vanilla Cream Filling :
Baking Recipe :
Popular Videos :
Dessert Recipe :
Fried Food Recipe :
Home Cooking Recipe :
Pinterest :
Google+ : …
Music :
Swoosh – YouTube Audio Library
Keith – Huma-Huma –YouTube Audio Library