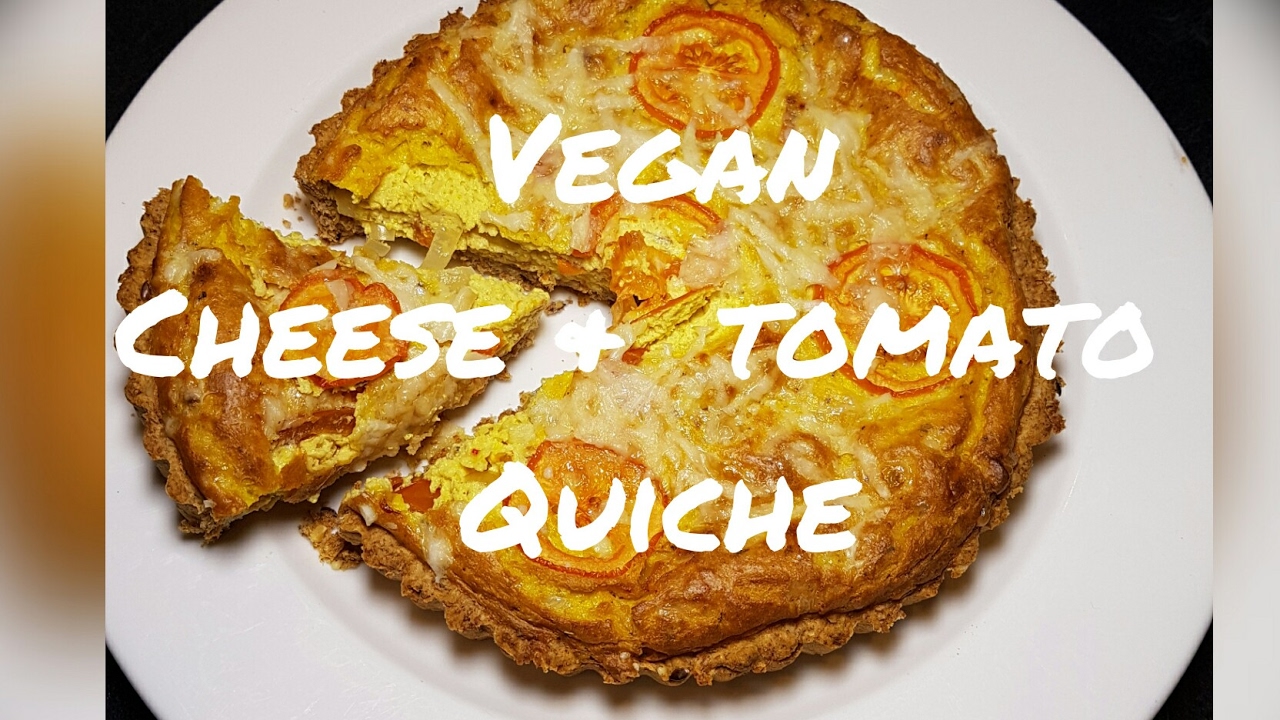 Please share and like my videos if you enjoy them.
This is my ultimate vegan quiche recipe. I made one of these for a party and before I told anyone it was vegan I was already being complimented on how good it was. With a wholemeal crust and high protein tofu this is a much healthier and cruelty free alternative. I've yet to meet one person who has tried it (without knowing its vegan) and not worked out it's vegan.
Preheat oven to 200ºC/392ºF.
Ingredients
For the pastry base:
150g wholemeal flour
75g vegan butter/spread
1.5 tsp baking powder
Pinch of sea salt
30ml almond milk
6/7" loose base baking tin
For the filling:
1 pack of silken tofu
1 tsp mixed herbs
Black pepper to taste
1 tbsp corn flour
¼ cup soya/coconut cream
2 tbsp nutritional yeast
1 tsp tahini/cashew butter
¼ tsp turmeric
½ tsp black salt
¼ tsp onion powder
½ cup vegan cheddar
½ chopped onion
1 chopped tomato
1 sliced tomato (to decorate)
1 garlic clove chopped/crushed
In a large bowl add the flour and butter. Use fingers to rub together until you have crumbs.
Add milk and rub together and roll into a ball. Place in the fridge for half an hour.
Gently fry chopped onions, tomato and garlic.
To a blender/food processor add the tofu, cream, nutritional yeast, salt, onion powder, turmeric and tahini.
Blend until you have a creamy sauce.
Pour into a bowl and add the corn flour, pepper and herbs. Whisk together for a minute or two. Add the fried tomatoes, etc and cheese. Mix together and set aside.
Roll out the pastry on a floured surface into a thin circle. Place in the baking tin and press out neatly and evenly. Make sure you have a even layer around the edge for the crust.
Pour in the tofu mixture and decorate with sliced tomato and grated cheese.
Bake for 30-35 minutes in the centre of the oven 200ºC/392ºF.
Allow to cool for a few minutes and serve.
Enjoy!!!