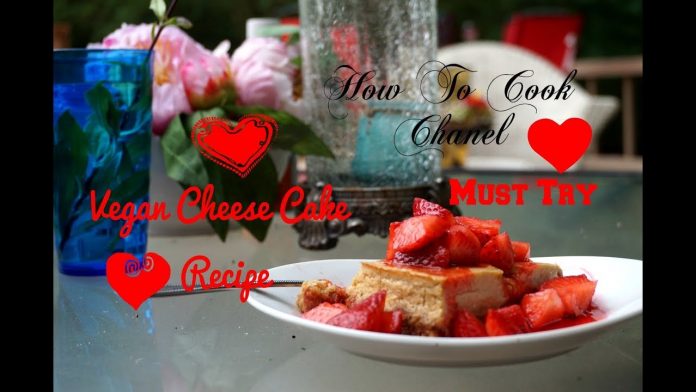 HELLO MY LOVELY LOVE BUG GOODIES
THE LONG REQUESTED RECIPE IS FINALLY HERE
VEGAN NEW YORK( CHEESE) CAKE RECIPE MUST TRY
Open for the recipe to this easy, delicious, BAKED, healthy, raw, vegan cheesecake!
#howtocook
Vegan (Cheese)Cakes Are the Way to Go! Vegan Cheesecake – I HOPE YOUR Loving It Vegan
Vegan Cheesecake -. Vegan cheesecake with Sweetened strawberry sauce topping. This ultra creamy cheesecake is so much like the 'real thing' you will not believe and it's super easy to make too! Raw and Gluten-Free.
WHAT YOU WILL NEED FOR THIS RECIPE
Crust:
gram crackers
coconut oil
Filling:
2 cups soaked raw cashews
1 cup cooked chic peas
1/2 cup rice flour
1 cup maple syrup
2 1/2 cups almond milk
1 tbsp orange zest
1 fresh lemon juice
1 tsp apple cider vinegar
1 tbsp Vanilla
1 tsp salt
Toppings:
Fruit, strawberry whatever you want!
PRE-HEATED OVEN
BAKED @320*
FOR 45/50 MINS
(NOTE)MAKE SURE THE MIDDLE IS COOKED