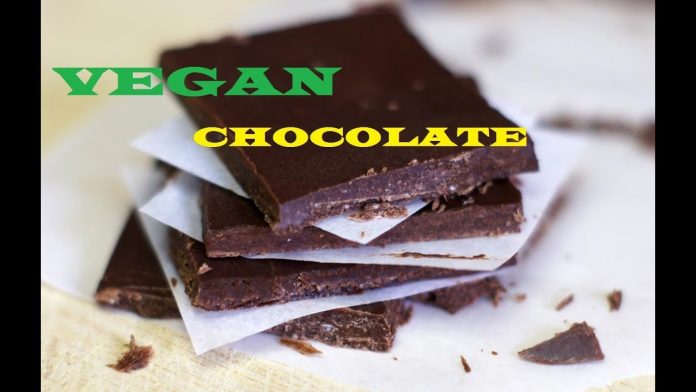 How to Make Vegan Chocholate – Easy Vegan Recipe ,Raw chocolate bark. – RECIPE & DIRECTIONS IN DESCRIPTION
Don't Forget to like, comment, share and subscribe to my vegan recipes channel .
It's Vegan Chocolate , guilt-free, Healthy and Fast. Loaded with healthy fats from coconut oil And Cacao And Maple syrup
Ingredients:
2 tablespoons coconut oil, softened
2 tablespoons cocoa powder
1/2 teaspoon maple syrup
This recipe is simple requiring just 3 primary ingredients, 1 bowl, and less than 30 minutes to prepare!
So, why make chocolate at home when you can buy it at the store? Let me tell you.
Homemade is simply better.
It's naturally sweetened.
No suspicious ingredients.
Vegan, gluten free, guaranteed.
It's customizable.
It's fun.
Directions:
In a small bowl, combine all three ingredients and mix until well combined. Taste the mixture, and adjust sweetness, to taste.
*It's important that the coconut oil is not melted, or the coconut oil and cocoa powder will separate while setting. For a smooth texture, solid or softened coconut oil is best.
Place in the freezer to set for 20 minutes, then use a sharp knife to cut into bite-sized chunks.
This video is for my vegan recipes channel, there is vegan recipe videos and i hope you enjoy my videos.
other videos:
Vegan Garlic Tahini Dressing: Whole Food Plant Based Recipes
Full Day of Eating (Vegan) + FAILING at my Resolutions…
EASY VEGAN BUDGET RECIPE SWAP
WHAT I EAT IN A DAY VLOG 2018 | Full Day of Eating + Snacking?
3 VEGAN BREAKFAST RECIPES
Vegan Smoked Gouda Sauce