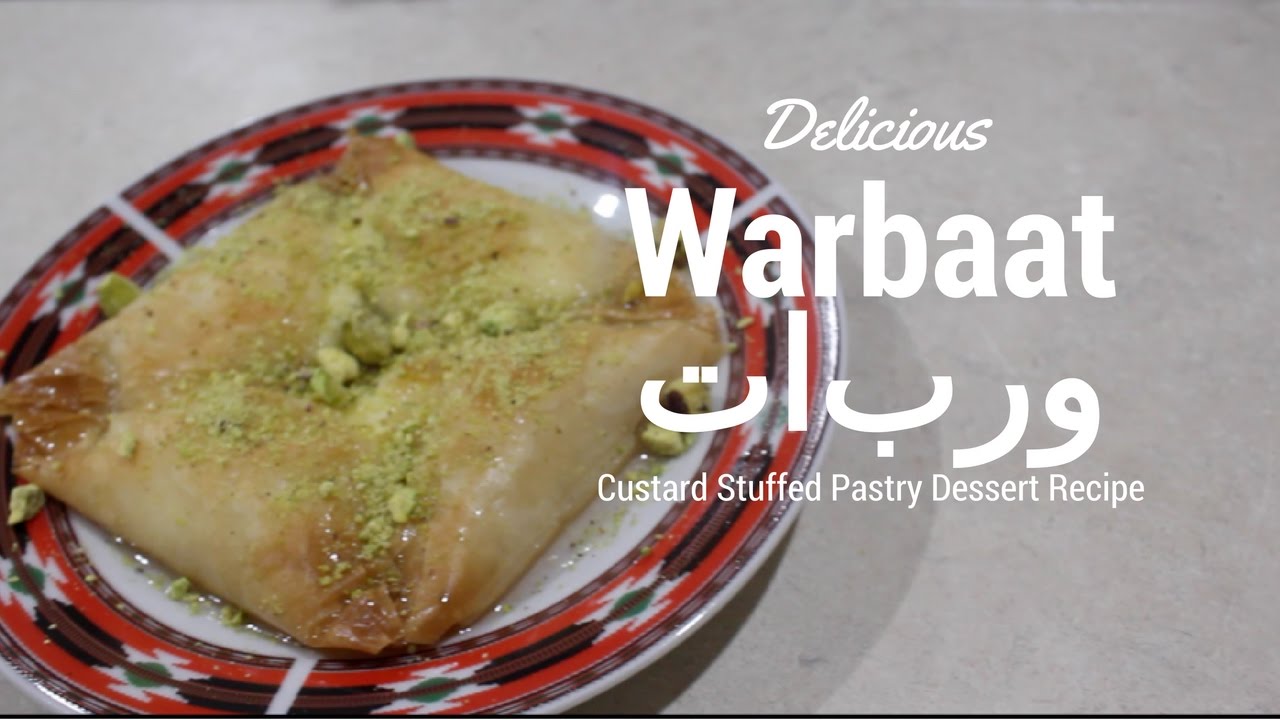 OPEN ME!!
I hope you try out this super easy and tasty dessert recipe! Let me know how it goes, and comment what you'd like to see next!
Ingredients you'll need:
1 quart of heavy cream (946 mL)
1 quart of half and half (946 mL)
1 cup of corn starch (128g)
1 can sweetened condensed milk (14 oz)
1 package Phyllo (Fillo) Dough
1 cup melted vegetable shortening (or melted butter)
1 cup white sugar
1 cup water
1/2 cup crushed pistachios (optional)
Recipe (warbaat) :
1. On medium heat, combine heavy cream, half and half and corn starch. Mix vigorously to avoid lumps for around 2 minutes.
2. Once the mixture has thickened, add condensed milk and remove from heat while still whisking for 3 minutes.
3. Pour mixture into flat container to cool. Once the mixture has cooled, and becomes a thick custard consistency, you're ready to cut the pastry.
4. Cut phyllo dough into squares (size is up to your preference).
Separate the squares into piles of 4-5 sheets of phyllo dough, making sure to brush with shortening/butter between each sheet.
5. Place a teaspoon of the custard mixture on top of the sheets and fold over, brush again with shortening/butter.
Repeat this process until you've finished the dough. You'll have lots of custard left over, which you can freeze in a ziplock bag.
6. Place pastries on baking sheet and bake for 10-15 at 375 F (190 C) until they're golden brown.
After taking them out of the oven immediately ladle simply syrup (attar), while they're still hot.
Garnish with crushed pistachios and enjoy!
Simple Syrup (Attar) :
Add equal parts sugar and water to sauce pan.
On medium heat, heat mixture until dissolved and slightly thickened.
Add in a tablespoon of lemon juice to avoid crystallization.
Allow to cool completely before usage.