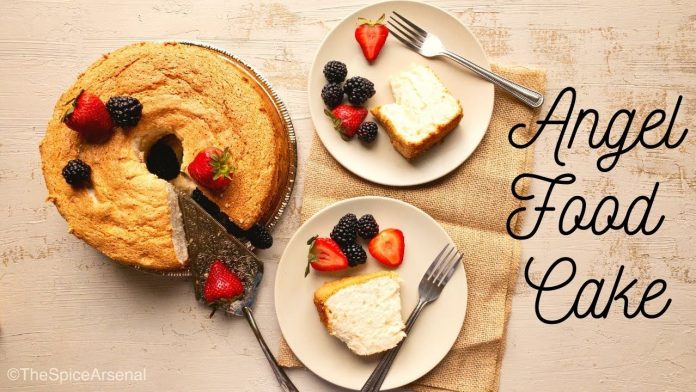 Angel Food Cake – What an appropriate name for this cake! It is straight up a piece of heaven on your plate. Want more? Eat it guilt free as well as a normal slice of this cake won't set you back on your calorie intake. All in all – this is a must bake cake in your kitchen. The soft and pillowy cake will surely win hearts.
Calories per servings are included in each recipe.
For detailed nutritional facts – visit our website.
Full recipe can be found at –
Website –
Facebook –
Instagram –
Twitter –
For inquires –
Email – thespicearsenal@gmail.com
Music – Youtube Audio Library
***** As soon we have enough recipes on the website to support the meal plan, we shall launch the FREE meal plan program.
It will allow you to enter your calorie requirements and other criteria per meal, and it will generate an itemized meal plan for your use.
Stay tuned!
Please like, share and subscribe!