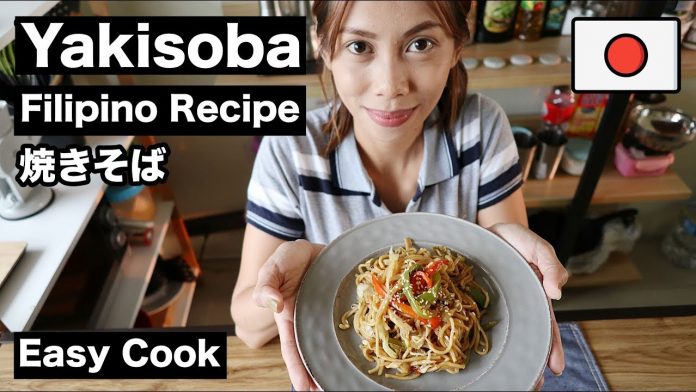 📺 Subscribe
📖 Facebook
📷 Instagram
🌎 email nangmanpa@gmail.com
#tastyph
Yakisoba is a classic Japanese stir fry noodles dish with pork and vegetables, and it's seasoned with a sweet & savory sauce similar to Worcestershire sauce.
TIP 2
1. Use a Big Cookware
It's important that you have a big cooking space like a griddle or big wok so that your ingredients have contact with the hot surface. 
2. Stir Fry Hard Vegetables First
I like my vegetables to have some nice crisp texture and not all wilted.  It is important to start stir-frying hard vegetables that take takes longer to cook first, before adding the softer ingredients.
Ingredients
* 1 carrot
* 2 mushrooms
* 2 green onions/scallions
* ½  cabbage
* 2 pack Yakisoba Noodles (comes with 2~3 servings)
* 4-6 Tbsp yakisoba sauce (Recipe follows)
Yakisoba Sauce
* 1S sugar
* 1S water
* 2S oyster sauce
* 4S Worcestershire sauce
Toppings (optional)
Rain and Tears
• Licence:
Rain and Tears by Neutrin05
Creative Commons — Attribution-ShareAlike 3.0 Unported — CC BY-SA 3.0
…
Music promoted by Audio Library
*Designed by Freepik from www.flaticon.com*