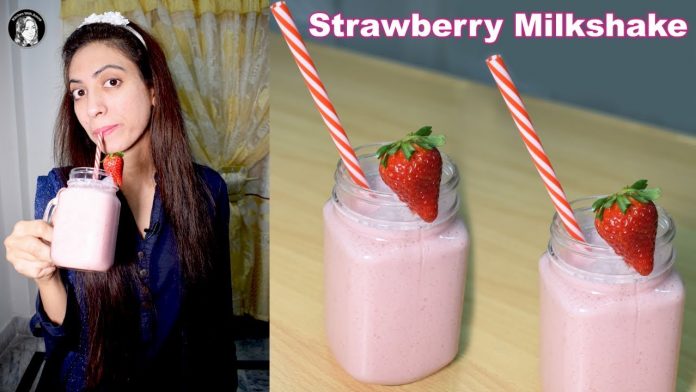 How to make Yummy Strawberry Milkshake at Home. A Simple and Easy Strawberry Shake Recipe by Kitchen With Amna.
Ingredients:
Strawberries 10 (Chopped)
Sugar 4 tbsp
Fresh Cream 2 tbsp
Milk 1 Cup (Cold)
Direction:
Take a Blender Jar and add Strawberries and sugar and slightly blend it and then add Cold Milk and Fresh Cream and blend it until it become into Milkshake Shape. Your Strawberry Milkshake is Ready.
Recipe Card:
Website:
Facebook:
Twitter:
Google: